How to increase online sales in winter" is the question that crosses most managers' minds when that cold weather hits, and it seems that people are just not too lazy to order food via an app, right? Yes. And retail is, as always, at the mercy of the weather, as the earlier or later arrival of a season, for example, can determine whether new collections are sold at total price or discounts throughout the season.
Winter is an exciting time for retailers. Not only does the lead-up to Christmas offer an exciting moment for stores to sell hundreds of more products, but the period directly after Christmas, running into the new year, is likewise a shopping fest with thousands of stores running enviable discounts that get shoppers out in force both online and in stores. In this article, we'll look at how you can make the most of this shopping surge by encouraging your very own surge in sales this winter using online techniques to increase your profits.
Store Improvements
If you're running an online store from your own unique URL, it's important that your products are listed professionally and legibly for all consumers. Here, you want to concentrate on:
Taking studio-quality photos of your products which can be easily zoomed in by consumers
Writing accurate sales copy to help consumers get a feel for what it is you're selling
Keeping your products priced reasonably so consumers aren't tempted to shop elsewhere
Making it easier for shoppers to load a cart and check out with the fewest possible clicks
All of these changes – even if they're just tiny tweaks – will help optimize your online store for the shopping season, converting more and more website visitors to confirmed customers.
E-Commerce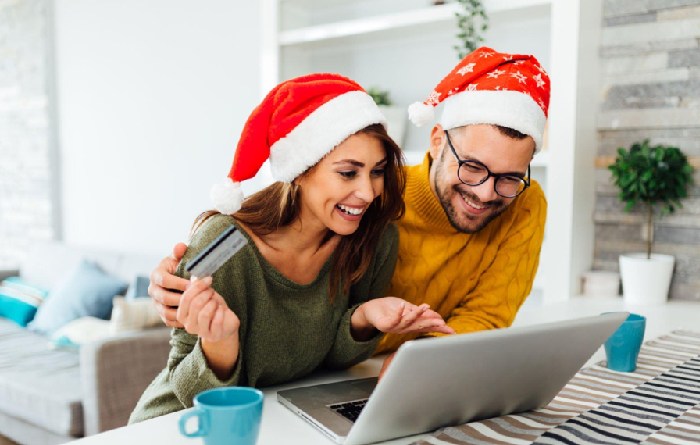 As well as your own online store, you should strongly consider setting up shop on a variety of e-commerce platforms. Here, we're especially talking about Amazon, which is by far the largest online marketplace in the world. eBay and Shopify are also worthy options as these are smaller and more specialist platforms that cater to specific audiences.
When you're setting your products upon e-commerce stores, remember that you're able to use their in-built marketing features to pay for promotions and to boost your products' positions on results pages. Here, it can be helpful to speak with an Amazon seller consultant, who'll know exactly where your cash will be best-spent and how to generate the highest possible return on your marketing investment.
Online Marketing
Speaking of marketing, there's plenty more you can do in order to get your products seen, appreciated, and bought online. Much of this involves marketing: investing time and cash in chasing consumers and target customers. You can do this by:
Outsourcing to a marketing company that will help you fulfill your marketing objectives
Speaking with consultants who will show you the best options for marketing your products
Going it alone, using cheap marketing techniques such as social media marketing and email marketing
Investing in paid advertising and using online targeting to have your products seen by the shoppers that matter most to you
Which route you choose here will be decided by exactly how much cash you have available and what kind of return on your marketing investment you're looking to secure this winter. What's certain is that without marketing, your products will risk invisibility during a period when consumers are parting with their cash at a higher rate than the rest of the year. To avoid missing out on this substantial opportunity, use these tips to boost your online sales during the winter of 2021.