Photo slideshows are one of the most popular ways to display your brand to your audience. In fact, it can also be a way for you to show off new products and services. The process of making slideshows has evolved from simple transitions into amazing works of art. Online video editor tools like this website help create eye-catching effects for your slideshows.
Advertisements and promotional content are essential if you want to grow your brand. You have to focus on attracting attention to your products in order to make sales. To do this, consider using simple but effective methods such as video production and photo slideshows.
Video content and photo slideshows are both great ways to increase visibility, but the latter is easier to create. You can compress a large amount of information in just a short amount of time. Additionally, it's visually stimulating for a viewer.
Slideshows have a lot of uses in the professional world, but can also be used for casual photo viewing. If you had a fun trip to Hawaii last summer, you can create a fun slideshow to show to your friends and family. An online video editor has templates that you can use to match the theme of your photos. Here are tips on how to make slideshows faster and more practical.
Gather Photos You Need Ahead of Time
Gather all the photos that you want to use in your slideshow before you even start your project. These photos will make up the very content of your work, so you have to prepare them earlier. Not only does it save time but it avoids any confusion later on in the editing process.
It's a good idea to segregate them into different categories so you won't have trouble looking for a specific photo. If you have planned to create a slideshow chances are you have a lot of photos for a single shot. You don't want to be browsing through your gallery on the day of editing as it eats up a lot of time.
This process also helps avoid any clutter on your computer. Video editors know this struggle as there are hundreds of drafts of videos and slideshows on their hard drives. By doing this step you are freeing up space on your storage that you can use for other project charter example. Furthermore, it's just easier to work knowing that you already have everything you need ready.
Avoid Unnecessary Transitions and Effects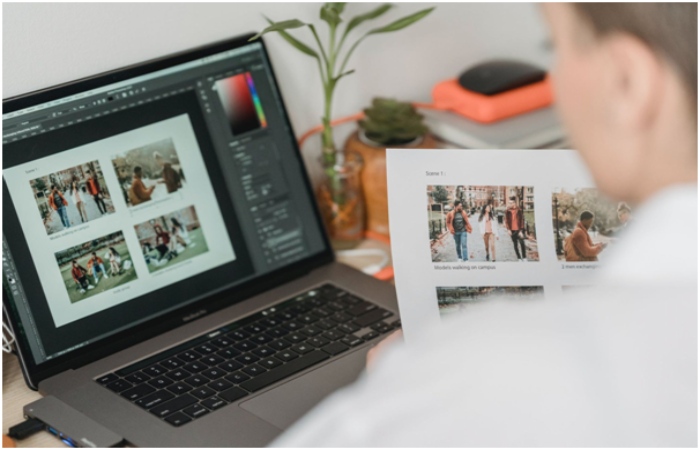 Everyone wants to stand out from the rest, especially in brand building. But sometimes all the extra effects are unnecessary and may be counterintuitive. If you put too many special effects on your slideshow, viewers will not see the main focus which is the photos. Try to use simple Premiere Pro transitions and effects on your slideshow. These effects can easily smooth out or style your edit by placing them between clips or at the beginning or end of a clip.
Photos are less engaging than videos, so you need the full attention of the audience when they look at them. Imagine having a single photo with dozens of special effects and the top transition. This will definitely affect the viewing pleasure of the people watching your video.
Another disadvantage of having tons of special effects on your video or slideshow is that it may look like it was created by an amateur. Slideshows made by professionals are sleek and simple. Their main goal is to get the point across. In this case, whatever is in the slideshow should be the main focus and not some spinning transition.
Use Top-Performing Templates
If you're having trouble starting a new project, then a top-performing template is the answer. Most online video editor tools have this feature readily available on their site. All you have to do is search for a word that is related to what you had in mind for your slideshow. Just make sure you look for something specific like nature, travel, or sports.
Once you key in these words on the search bar, the site will display all the related templates and media. Simply pick one and work your way from there. Don't worry if you don't like exactly how it looks, because you can still edit it later on. Moreover, there are literally thousands of templates to choose from so take your time.
For editors who don't have a specific theme in mind, they can simply browse an online video editor site to see the top-performing templates. These statistics are updated regularly so the users can see in real time which templates are doing great. Templates help you work faster thus allowing you more time to create another project.
Easy to Read Fonts
Photos speak for themselves and you can't really do much to change that except to compose it properly. But in cases where you decide to add text to your video, so many things can go wrong. For one, it may ruin an already great photo. Adding text will undoubtedly take away from whatever is being shown behind it.
The first thing people see on the screen is text, and they instantly read it. So if you really need to add text, make sure you pick the right font. Some fonts are attractive and are easy to understand while others are just unsightly.
Another reason why you have to be careful with fonts is that it shows how professional you are. For brands, you don't want clients to think that you are an amateur because they might take their business elsewhere. An online video editor software has a wide selection of fonts that is perfect for promotional and entertaining content.
Use a Photo Library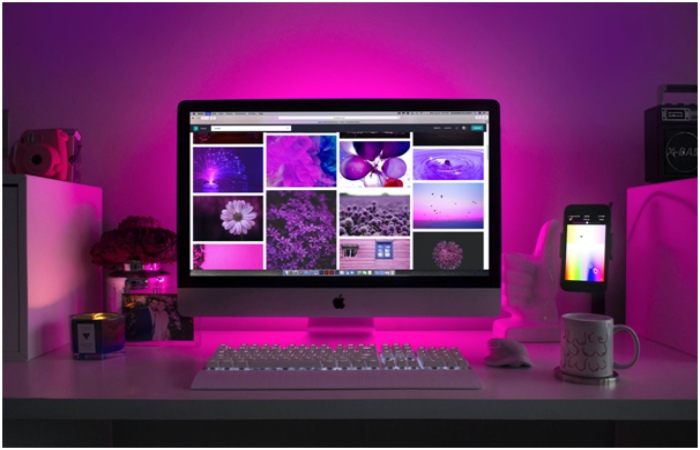 Sometimes you just don't have the right photos to create a slideshow. Luckily online video editor tools such as promo have millions of stock photos free to use. These photos were taken by professionals, combined with an appealing font you are on your way to making a professional-looking slideshow in a matter of minutes.
Parting Words
This strategy works especially well for websites and social media pages. Just like templates, simply select the right photo that aligns with your goals. Not only does the gallery have high-quality photos, but it also has videos and music. So if you ever decide to create video content, you can use this same editing tool.