Best Wired Headphones: Headphones have become an essential part of modern life. Especially with the rise of OTT platforms, there's always something to watch or listen to! And for people who take their music pretty seriously, they would understand the importance of having a perfect pair of earphones to fully enjoy their music.
Like the music, you listen to should be like adding a soundtrack to your life, which can be completely ruined if your earphones can't do justice to the tunes. Especially, when it comes to people who love bass-heavy genres, it becomes all the more important to have a device that can do justice to all the elements.
However, people are growingly bending towards wireless technology due to various reasons, but nobody can ever doubt the simplistic perfection of wired headphones. A wired connection eliminates the lag for movie-streamers and gamers alike and ensures a steady connection. Not to mention the freedom from worrying about charging the headphones.
With all this context in mind, here is a list of some of the best-wired bass headphones that are ideal for all audiophiles:
boAt BassHeads 900
Designed to deliver a powerful sound, these wired headphones are perfect for people who love bass-heavy music (we know it is very much evident from the name, but just in case you missed noticing it!).
The 40mm neodynamic drivers pump out a punchy sound that makes listening to your favorite tunes extremely enjoyable. It doesn't matter what it is you are into – be it rock, pop, hip-hop, or classical – you are guaranteed to enjoy every bit of it! On top of this, the snug fit design of these on-ear headphones adds an extra layer of comfort and allows you to wear them all-day-long!
Hold on! There's more to it. The swivel earcups offer flexibility and convenience. They are extremely lightweight and easy to carry. The foldable design allows you to carry your music everywhere you go!
The tangle-resistant cable with a 3.5mm audio jack with a built-in mic and control for calls and playback gives you a hassle-free experience! All of these features definitely make them one of the best wired headphones with a mic.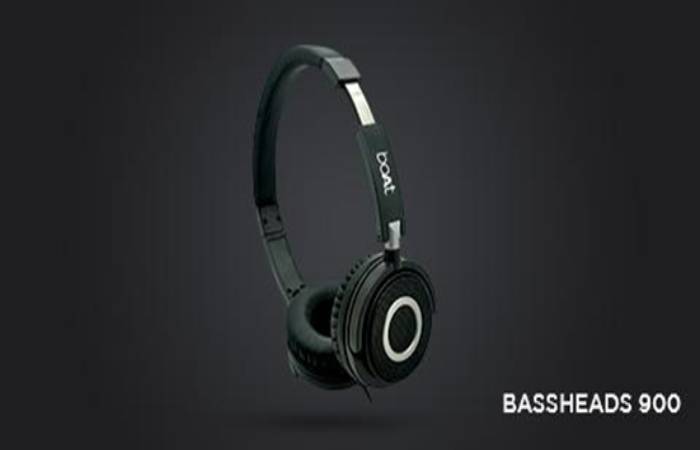 JBL J55
JBL as a brand is renowned for building some of the finest loudspeakers in the world. These on-ear wired headsets come with a fresh look and uncompromising JBL sound.
The high-performance drivers generate clarity and extended bass which is decently satisfying. The closed-back design blocks ambient noise and minimizes sound leakage which is very much essential for an immersive listening experience.
A unique DJ-pivot mechanism lets you rotate either ear cup up to 180 degrees, which frees up one ear to hear outside sound. When talking about the build, they are sturdy but not so strong.
While not nearly as portable as a pair of in-ear headphones, the J55s' folding mechanism makes them easy to carry around. They have an adjustable headband that can shrink down when you need to get moving.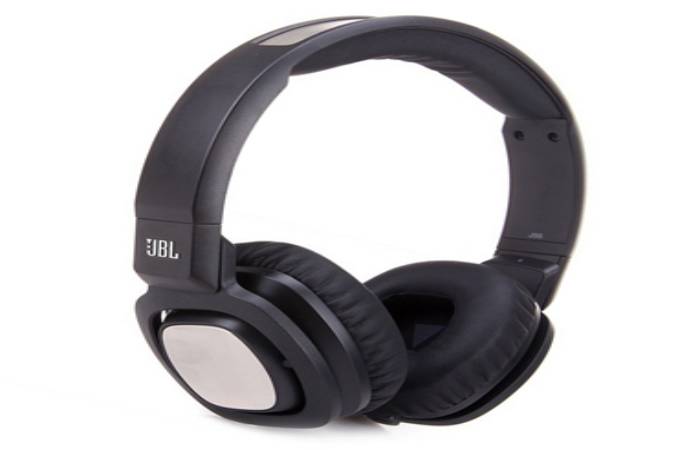 Sennheiser HD 206
These comfortable, lightweight, and supra-aural wired headphones come packed with various features to make them a part of this list!
For starters, they weigh just around 165 grams and that's why you can wear them throughout the day without feeling pressured or overburdened. However, when talking about the looks and feel, the material used on the headband and ear cups looks a bit rough and coarse, giving it a cheap outlook.
Talking about the sound quality, they produce rich and clear audio that's bass-heavy. They get fairly loud with pretty much no distortion at all. They come with a cable that's nearly 3m in length. This allows you to not just be glued to your system but you can also take them on the go.
However, sometimes you might feel a bit of a hassle to have to manage all that cable. The quality of the wire is not that great, it's a little thin and does feel quite frail.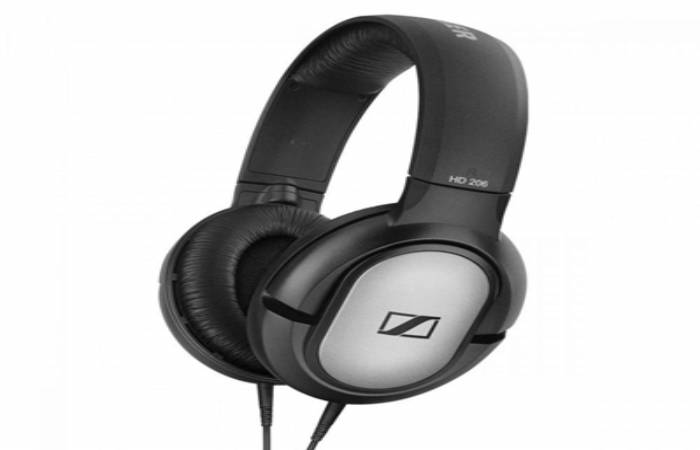 AKG K72
A product of an Austrian brand that has been producing headphones, microphones, wireless systems and more for a few decades now. They are probably the most affordable headphones you can go for!
The 40 mm drivers of these wired headphones deliver a clear and detailed sound. Considering their really low price, they are solidly built, they have lightweight earpads and they are comfortable to wear, especially thanks to the soft, self-adjusting headband. Moreover, the earpads are replaceable, which is a useful feature.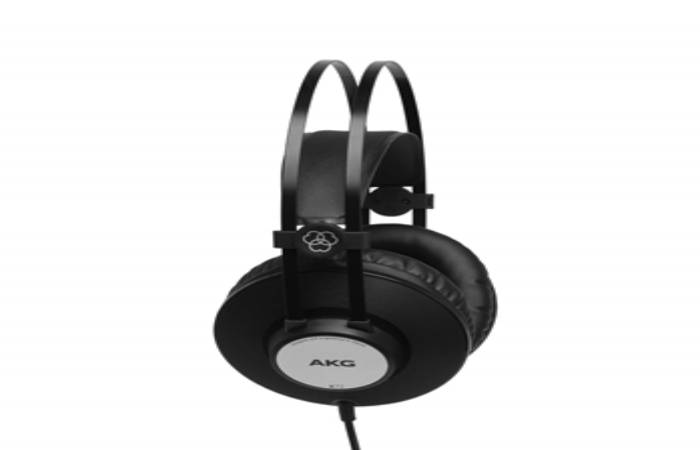 Sony MDR-ZX110A
Listen to balanced tunes in style with this best headphone with a mic. Packed with 30mm neodymium dynamic driver units, they deliver rich and punchy audio.
The headphones' swivelling earcup design enables easy storage when you're not using them, and enhances portability when you're traveling. The earcups swivel flat, so you can pack them into a suitcase or a bag without worrying about them taking up too much valuable space.
With an in-line remote and built-in microphone on the headphone cord, you can take hands-free calls from selected smartphones while listening to music.
We hope that by now you have already made up your mind and are ready to take your listening experience to another level!