Wireless Earbuds – The leading companies in technology compete with the American giant with luxurious designs, quality sound, and significant autonomy.
Apple isn't the only tech giant to offer the user first-rate listening experience. In the current market, many are the firms that have launched their wireless earbuds or headphones that have nothing to envy them and no, we do not say that the AirPods are not of excellent quality, which they are, but they are not the only model that will make you sigh this fall.
Discover these wireless earbuds best designs that have become essential for traveling, going to the gym, practicing sports, and even working. Bose, Sony, Samsung, and even Louis Vuitton go one step further and offer the best-compressed sound in intraural models with which you will forget that you are wearing headphones.
1. Louis Vuitton
The luxury fashion brand has its wireless headphones, an exclusive model that incorporates cutting-edge technology. Its polished red acetate body has silicone support pads and fins and decorated with the classic brand print and gold logo. Each earphone weighs 9gr.
It has Bluetooth connectivity of up to 20 meters. They come with a designer charging case made of polished stainless steel, a sapphire crystal top, and a black ring with a signature print. Regarding autonomy, they offer 3.5 hours, and the case adds two additional charges to provide total independence of 10.5 hours.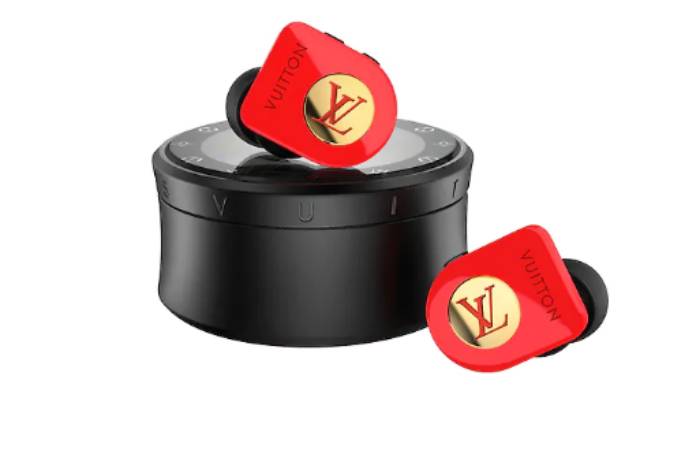 2. Sony WF-1000XM3
Its noise cancellation technology that most users have tried this product stands out besides its advantages and significant autonomy. This model offers 6.5-7 hours with noise cancellation activated and spending 80% of the time listening to music. Also, the case allows you to charge the battery to 100% up to three times.
Sony has installed a proximity sensor in each earphone enclosure that identifies whether we are wearing them or not, allowing playback to stop automatically if, for example, someone approaches us to tell us something.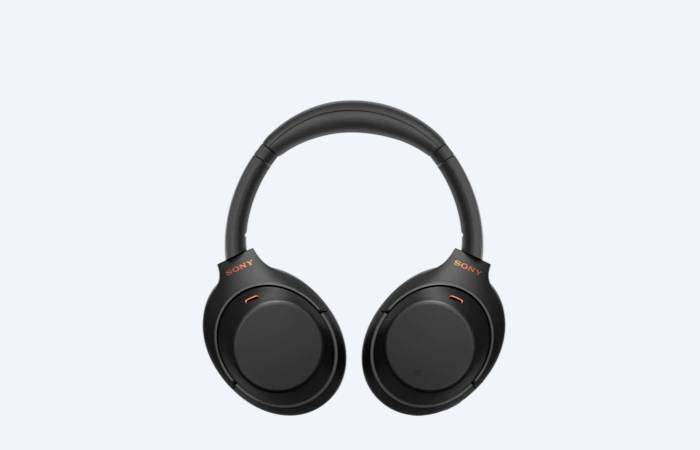 3. Senheiser Momentum True Wireless
The latest technology, exquisite design, and quality sound come together in these premium headphones from the Senheiser brand.
This classy model has an excellent feature that easily accessible voice assistant. The Two-Microphone noise cancellation and Transparent Hearing technology allow your surroundings to be aware of, either with or without music. Besides, it has Bluetooth technology well-suited with the AAC codec and aptX to achieve transmissions with quality similar to the audio on CD, as well as with IPX4 certification that promises resistance to splashes.
These headphones, priced at $ 299.95, offer 4 hours of battery life and 12 more on a charge in the case. You can also configure aspects such as equalization from the Senheiser Smart Control app.
4. Jabra Evolve 65t
The Jabra Evolve 65t wireless earphones offer professional sound and superior call quality thanks to their four microphones. It also has different support options and passive noise cancellation that blocks it, allowing a greater concentration to its wearer.
It has 5 hours of autonomy and 15 hours more with the included pocket charging case. The best? That can connect with two devices simultaneously (PC / laptop and Smartphone). It is compatible with Amazon Alexa, Siri, or Google Assistant.
5.Bose Soundsport Free Wireless Earbuds
Specially designed for comfortable sports activities, the Bose Soundsport free, whose price is 199 euros, has 5 hours. Also, they feature a Stay Hear + cover for maximum stability and soft silicone earpads inside for total comfort.
They have a microphone and in-line remote that allows easy control of volume, song skipping, and answering calls without touching the phone.
6. Samsung Galaxy Wireless Earbuds
Sound specialists at AKG, Samsung has launched the Galaxy Buds, headphones that offer a more defined sound. Besides, it also features next-generation adaptive dual microphone technology that makes noise a thing of the past by automatically switching from the inside microphone to the outside, eliminating any unnecessary noise. In addition, it offers 9 hours of autonomy on a single charge.
7. Jaybird Sports Best Wireless Earbuds
Perfect for running enthusiasts, these headphones combine real wireless technology with premium customizable sound to create the ultimate active listening experience. Also, they offer 6 hours of playback plus 10 hours in the case. Thus, with fast charging, you can get an hour more in just 5 minutes, and if you use only one headset, you receive up to 32 hours of battery time.
Vista headphones have a degree of perspiration IPX / and are resistant to water, or what is the same, you can submerge them one meter for 30 minutes without damaging them. So its weight, with a medium gel end, is 6 grams.