Almost everything that we consume takes up a process to be available in the market. Later on, becoming one of our favorite buys.
Whether it's your favorite cosmetics brand or your favorite soft drinks they all went through a thorough process to make sure that the quality is consistent. A high-quality product means a satisfied and happy customer while a consistently high-quality product makes a loyal customer.
Every product has its definite unique secret recipe or ingredient that makes it advantageous over other products having the same features in a competitive market. However, they also have similarities like how they use machines to make the production process more fast, effective, and efficient.
Especially when it comes to industries that involve packing liquids into different containers, they use can filling or liquid filling machines. So, how can these machines help the manufacturers produce consistently high-quality products? Is there a need to invest in these types of machines? Does your company dare need to adapt and invest in this type of change?
Worry no more for all your queries will be answered in this article. Read until the end to know more about automatic can filling machines.
Getting to Know More About the Machine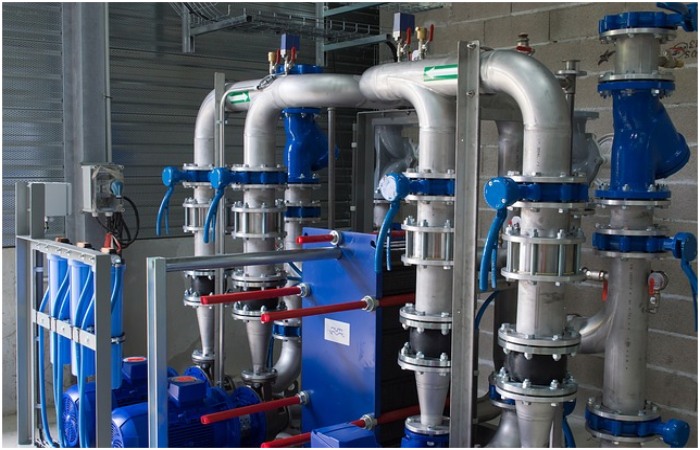 An automatic can filling machine is a very useful tool for manufacturers of products containing viscous liquids. These types of machines help package liquid finished products that cover almost all sectors of packaging.
These are common and mostly used in the industries like pharmaceuticals, cosmetics, chemicals, nonwovens, food, and beverages. These industries are in dire need of machines that can accurately fill the liquid products inside the containers.
Automatic can filling machines are considered the most important step when it comes to automation for almost all manufacturers. They provide a plethora of advantages. Compared to manual filling methods, automatic filling machines provide a far more accurate and far higher production speed.
However, it is important to note that there is no "one size fits all" automatic can filling machine. You need to choose the right one that best fits your needs. The right machine will be reliable both in terms of hygiene and output while choosing the wrong one will lead to consequences.
Various Types of the Machine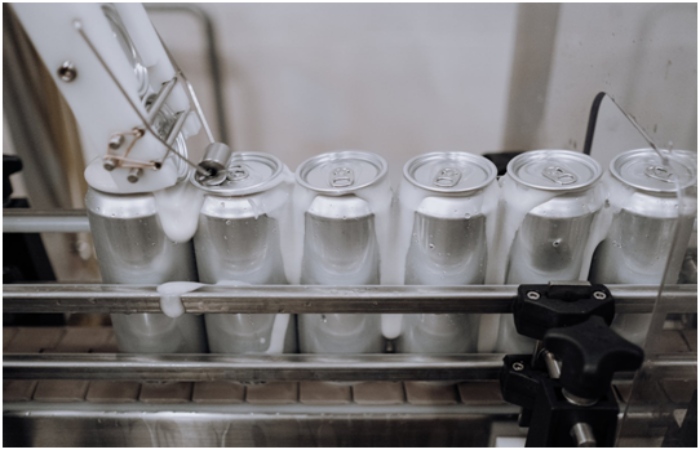 Having a knowledge of the different types of automatic can filling machines will prevent you and your company from choosing the wrong one. Read through the list, know each of its purposes, and choose the one that you think is the best fit for your company's needs.
The differences in their forms depending on the degree of their automatic function, the number of heads to be enabled to fill up the containers at the same time, and the number of containers themselves. Generally, you can pick between an automatic liquid filling machine or a semi-automatic filler.
To be more specific, there's a semi-automatic liquid filling machine that uses a nozzle, syringe, and piston to prevent any drip in the operation. This is commonly used for pharmaceutical products and cleaning detergents.
A fully automatic liquid filling machine on the other hand can handle large-scale processes and can fill liquids with all viscosity. This is mostly used in the food manufacturing industries.
There is also an inline liquid filling machine where it has a single line conveyor system that can pour all types of liquids in a container. This is ideal for the cosmetic, food, and dairy industries.
A rotary liquid filling machine contains different and specific functions on every station and moves containers in a circular motion.
Every station has functions like sealing, capping, and filling. There are also other variants available for this type of machine like the twin head, four head, six head, eight head, and many more. These are commonly used for automotive, food, beverage, and personal care industries.
Factors to Consider when Choosing a Machine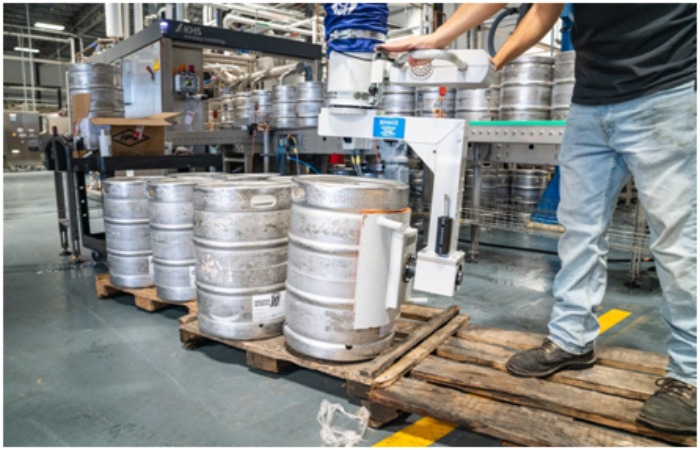 Aside from knowing the different types of automatic can filling machines available in the market, there are also other equally important factors that you need to consider before choosing and buying a machine.
Performance is one of the things that you need to look into. The fully automatic machines will provide a better and enhanced performance compared to a semi-automatic machine that can only provide a slower and lesser performance.
Take for example Logos Pack, which is a packing pouch manufacturer that only uses the top methods in manufacturing pouches to ensure quality. You can visit their website at  logos-pack.com.
The ability to set up different volumes of liquid when filling up is also important. This makes your machine more versatile. It can be used for a wide range of liquid volumes.
You should also need to consider the execution time of the whole process and the quantity of liquid that it can fill up in a single time interval.
Do not forget to consider your budget. If ever your chosen machine has all the features that you need but is quite expensive than your desired budget, you might want to increase your budget to prevent any compromises and problems in the future. Just don't forget to balance between the benefits and the costs.
Choosing the right machine for your manufacturing needs is important. Not only can it speed up the whole production process, but it can also save you a lot of money.
Imagine all the money that you can save because of lesser to none waste costs. Selecting a trusted supplier can also help you get the best and advanced quality machines.
Conclusion
If you have successfully chosen the right automatic can filling machine for your company then in no time you will see the advantages that it will provide to your company. If you are still using a manual filling machine, consider this as a sign for you to upgrade and level up your business.
Remember that investing in the right manufacturing machine can lead to better work efficiency and outcome. So if you are thinking of investing in some manufacturing machines, consider selecting a supplier that is reviewed to have the best in the market. Don't let your company settle for less.