Digital marketing can no longer be viewed as a passing trend but a confirmed marketing strategy that numerous businesses are embracing and with enormous results in the long run.
Most business owners are entirely engaged in the day-to-day running of their business operations, leaving them with little to no time to undertake marketing campaigns. Therefore, hiring a digital marketing agency for eCommerce will help your business thrive in all aspects without neglecting others.
This article outlines the advantages of hiring a digital marketing agency to take on the marketing role of your business. If you are looking for a company that can offer digital marketing services and can aid you with lead generation, checks The Volt Lab online.
Keeps You on Top of the Latest Trends
The dynamic nature of digital marketing makes it challenging for a layman to keep up with emerging trends, search algorithm updates, new strategies as well as approaches. Unless you are a specialist in digital marketing, you are probably going to miss out on some of the latest happenings in the digital marketing world. It takes time and commitment to stay on top of the current trends which you may not have.
On top of that, there are several distinct aspects of it. SEO, social media, content, video, paid ads from the list of countless strategies of digital marketing, rendering it impossible to follow the latest developments in all of them.
A digital agency is made up of a team of specialists whose job is to research the latest developments in the world of digital marketing. Hence, to stay on top of trends, simply hire a digital agency to do the job for you, as you focus on the managerial part of the business.
Therefore, working with a reputable digital agency means you have got a team notifying you about the latest and greatest, and applying it in your unique technique.
Reliability and Accountability
A good agency is going to be both accountable and dependable. Dependability means you can contact your strategist and have a conversation about the development with your numbers or inquire about updating your current technique. The agency will get to respond quickly, and inform you of the best strategies that can work better for your business. The ability to respond swiftly to your concerns is a signal that the agency you have hired is reliable.
The agency will be accountable for your digital marketing approach and the numbers behind it. So, if the strategies are not yielding the anticipated results, the agency has to explain the reasons behind it. In that case, accountability matters rest with the agency.
Your Focus Switches to Business Growth
Working with a digital agency means you can devote all your time and energy to crucial aspects of growing your business. Hiring a team of reliable and accountable digital marketing experts allows you to focus on matters that can help your business thrive without abandoning others. As a visionary business owner, concentrate on growing instead of day-to-day digital marketing.
It's Cost-Effective
According to studies, businesses that depend on marketing companies to create their marketing techniques have a reduced cost per sales lead compared to those who do it themselves or those who opt to concentrate on alternative marketing techniques.
Access to the Latest Technology
A reputable agency will have access to more advanced software, tools, and analytical data, which will not only help your business improve productivity and efficiency but also performance. Moreover, you want to have to perform a thorough search on the internet in search of advanced software.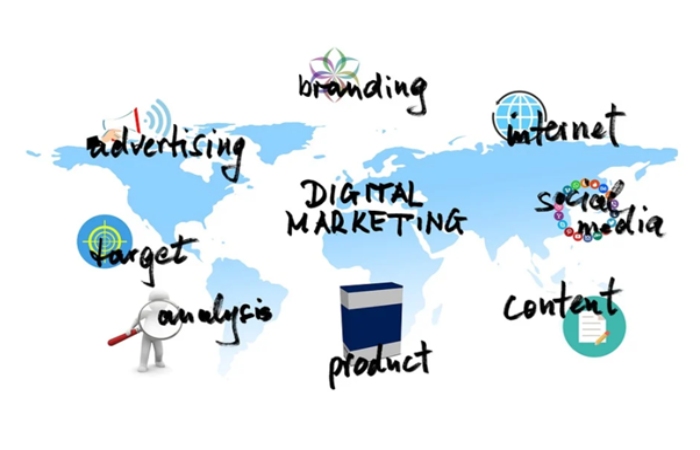 Conclusion
For businesses looking to grow and remain competitive, hiring a digital marketing agency is one of the crucial steps to actualizing their dreams. All the discussed above benefits can be tapped into a business by hiring a trustworthy digital agency.