Ecommerce: Customers are the lifeblood of any business organization. Even a massive business will face total failure without them. That's why you need to put your existing and current customers' satisfaction first!
With a strong customer base, businesses will flourish in the market and experience increased profits and revenue. But we all know that.. keeping visitors and buyers satisfied has become a challenging task for marketers, like us.
Here's why:
Millions of eCommerce stores around the world compete to attract prospects to become customers.
In the current era, where the number of internet users and their reliance on digital devices has increased manifold, people can order almost everything from a needle to a vehicle with a few clicks or taps. People have thousands of options to choose from when it comes to buying a product. Thus, brands do not only have to provide excellent products or services to the potential audience but also provide them with an unforgettable shopping experience.
Did you know that 73% of buyers deem customer experience the most critical factor influencing their purchase decision?
Therefore, applying robust customer engagement strategies has become essential for companies these days. If a customer is involved on the website and directed to the different pages as per his needs, he will derive a good customer experience. We can say that customer engagement and experience go hand in hand.
Unfortunately, there are still many brands out there that overlook the importance of customer engagement. They're clueless about the strategies that would keep the customer engaged on the website and convert him.
Is your brand one of them?
If yes, then you are in luck! In today's article, we have gathered some proven tips and tricks to boost customer engagement throughout your website.
But before we proceed, let us shine a light on the term customer engagement and its importance to ensure that we're on the same page.
What Is eCommerce Customer Engagement?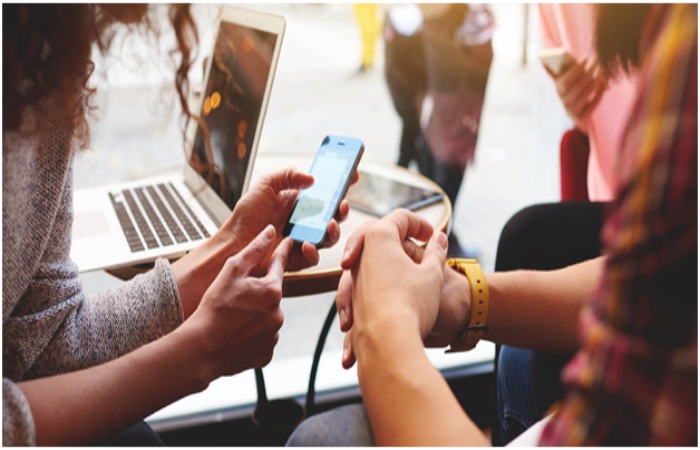 Customer engagement can be defined as an emotional relationship or a connection between a business and its customers. Highly engaged customers contribute to high sales and profit and promote the business's products in their social circle.
If you want to keep your customers and win their loyalty, you should prioritize customer engagement marketing project plan template to provide an impeccable experience to your audience at the eCommerce store.
Developing and implementing solid customer engagement strategies at your eCommerce store can provide you with many opportunities to interact with your customers and cultivate a strong connection with them.
The following reasons stress the importance of customer engagement to grow your eCommerce business:
1. Boosts Customer Retention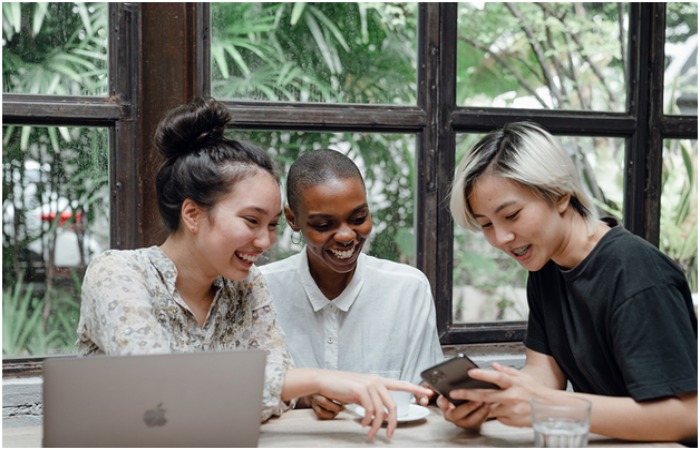 The chances of selling to existing customers are between 60%-70%. Selling to new customers is between 5%-20%.
It means that your existing customers are more likely to buy your goods than new customers if they have an enjoyable experience with a business.
2. Converts Customers Into Ambassadors 
Do you recommend a brand to your friends and family if it provides you with an unforgettable experience?
Of course, you do, right?
When people receive an excellent product or customer service, they share their views in their social circle. Therefore, if you engage with your customers and build a strong emotional connection, they'll become your brand advocates and divulge good things about your brand.
3. Win Customer Loyalty 
Connecting with your customers and going above and beyond helps the company win their loyalty.
Loyal customers stick with the businesses for a longer time and do not go to their competitors.
Now, it's time to move on to nine proven ways to boost customer engagement on your website and determine which of the following ways can you apply to your web pages.
9 Proven Ways To Boost Customer Engagement Through Your eCommerce Website
1. Personalize Your Offers
Companies that want to survive and grow in the market must embrace the power of personalization to increase conversions and boost sales on their eCommerce store.
When a person comes to a website, he must feel that the brand understands him and is not only concerned about his credit card number. People want the business to identify their pain points and present them with its solution on their website.
Thus, create personalized offers from your visitors to make them feel connected and valuable to the business. Don't worry; there are thousands of ways to embrace personalization on your website. Here are a few ways to help you get started:
Use cookies to track your visitors' activity on your website. It will help you to suggest products and content that aligns with their interest.
Recommend products to your audience based on your previous experience with similar customers.
Create 'People also Bought' or 'Bestsellers' to draw the customer's attention to the products that he might have missed checking out on the product page.
2. Create Engaging Content For Your Audience
We are sure you must be familiar with the phrase, 'content is king.' And indeed, content is king on your website. It plays a pivotal role in keeping your visitors engaged on your website and other channels.
The recipe of creating the perfect content lies in three main ingredients:
Create content that your audience likes.
Do not sound overly promotional.
Your content must provide value to the customers.
Use the following tips to create engaging and informative content on your website:
a. Create Customer-Centered Content
Just don't start writing and publishing content that doesn't interest your audience. Your content must be exciting and valuable for the potential audience. For instance, an eCommerce store selling sports and fitness gear will have an audience of fitness enthusiasts.
Creating the content about a recipe of calorie-rich chocolate cake will shoo them away from the website. On the contrary, if the business makes content on gaining muscle mass or boosting metabolism, the audience would love to read such content and revisit the website to read more such content posted on the website.
b. Use Visual Elements
Do not focus on writing a blog post; also, think about what visual elements you will use in your article. For example, will you add pictures and infographics with your content or add a short video clip to make your post more attractive.
Use interesting and visually appealing images on your post to keep the customer hooked to your content.
3. Employ Live Chat Tool
Live chat tools are phenomenal to engage with your customers and provide them with immediate assistance right when they need it at your website.
If a customer has a query or concern related to a product or about the shipment, he can instantly connect with a sales rep and get answers to his questions. In the absence of the live chat tool, the chance of prospects connecting with the business via call or email becomes very thin. Thus, integrating a live chat tool to your website to talk to your customer and deliver the exceptional service they deserve.
Did you know that 79% of buyers prefer to talk on live chat? The reason behind it is that it saves prospects time and provides a perfect opportunity for businesses to demonstrate their high-quality customer service to their potential buyers.
Therefore, if you haven't integrated a live chat tool with your website, do it at your earliest to help out your prospects and entice them to become your customer.
Don't worry; you don't have to build the live chat tool from scratch; there are plenty of online live chat tools that you can use on your website.
4. Create Seamless Checkout Process
How would you feel if your visitors load their carts with your products, proceed towards the checkout stage, and then exit the website without placing their orders?
Heart-wrenching, right?
All the strategies go in vain when customers abandon their carts and leave. Cart abandonment is the worst nightmare of an entrepreneur. Thus, evaluate your checkout procedure to ensure that it's hassle-free, short, and smooth for your customers.
Your checkout form should be short, simple, and only ask for relevant details to the sales transaction. Long forms that ask for countless details make the customers agitated, and they exit the website. Place a progress bar on the checkout page to let the customers know how far they are from finishing their order placement.
In addition, keep the guest checkout option, do not force the customer to create an account for checking out from the website. Moreover, provide multiple payment options to your visitors. Refrain from giving them any reason which might irritate them and result in cart abandonment.
5. Include Customer Reviews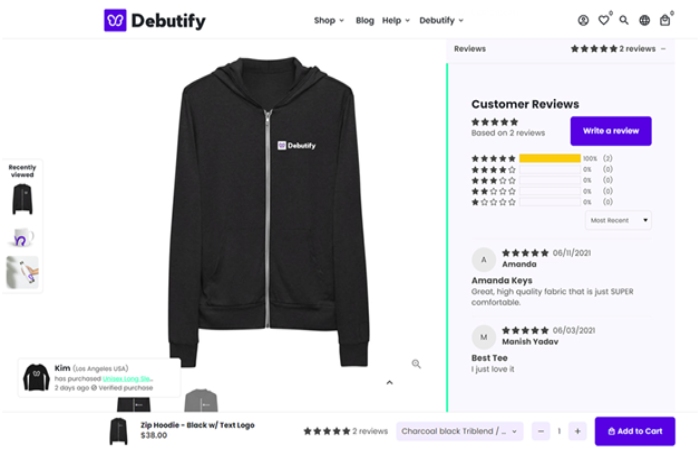 Customer reviews are the most powerful tool to generate social proof and win the trust of the potential audience. If visitors come to your website for the first time, they need proof and assurance that your business is legitimate and trustworthy.
Customer testimonials can educate the prospects about your business, products, services, etc. They also provide the assurance your prospects need to trust your brand and purchase your products. Moreover, positive customer reviews have the power to entice your potential buyers to buy the products.
If you have received positive reviews from your customers, do not keep them with you. Instead, display it strategically on your website where visitors can see and read them. 72% of online buyers read customer reviews before buying something from a brand. Thus, encourage your current customers to review your products and services to earn the trust of your prospective audience.
6. Make Your Customers Happy
Increasing customer engagement is not only about providing top-notch services to your customer when they need your help but also keeping them delighted. A company that keeps its customers happy is sure to keep them and win their loyalty for a long time.
Use the following ways to keep your customers happy and engaged on your website:
a. Offer Discounts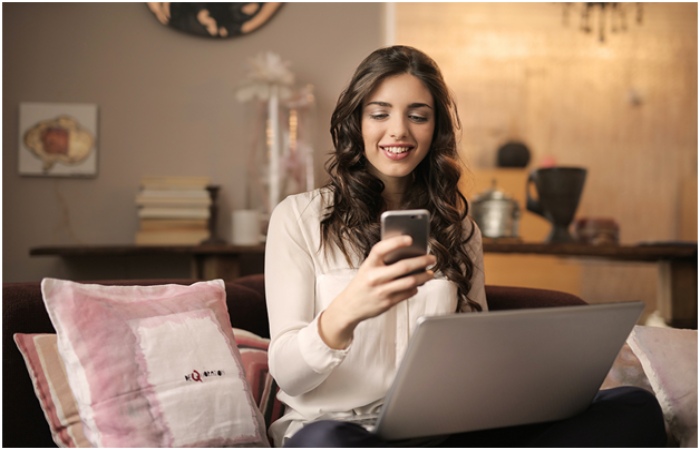 Sales and discounts work as a powerful magnet to attract the potential audience and tempt them to get their hands on their favorite articles at reduced prices. People love it when their favorite brands offer flat discounts and hold sales to keep their customers happy.
b. Free Shipping
The work FREE works wonder on an eCommerce store. People often frown upon a brand when it doesn't offer free shipping. Delivery charges are friction to conversions, and even the existing customers are not pleased to pay for them. Hence, try to provide free shipping to your customers to keep them over the moon with your brand.
c. Send Gifts 
Don't you just love it when people surprise you with small gifts? What about brands? Do you feel happy if you find a small gift sent by a brand with your ordered goods?
Customers feel an instant connection with the brand that sends a small gift with their orders. Hence, if your customer has spent a considerable amount on your store, surprise them with a free product, discount codes, and coupons to keep them happy with your brand.
7. Leverage Social Media Marketing 
Social media marketing has become necessary for businesses to connect with potential audiences, educate them about their brand, and engage with their followers.
Companies that aren't present on social media websites do a great disservice to their business and close the gates to welcome the new audience and engage with them.
The success of social media marketing lies in the creation of exciting and valuable content. Thus, make sure that the content you post on social media is eye-catching, informative, and beneficial for your audience.
8. Start A Loyalty Program
Initiating a loyalty program is the best way to retain customers and make them purchase from the business repeatedly. Rewarding your customers makes them want to buy more from the company.
The most basic loyalty program model is where the customer is rewarded with loyalty points when he places his order on the website. The more order he places, the more points he earns. The customer can redeem those points by purchasing something from the business or availing of special offers.
9. Provide Stellar Support 
The last proven method on this list is to provide stellar support to your customers throughout their purchase journey with the brand. Make them feel special and valuable to your company. Besides, never cease to extend your unreserved support and help to them in time of need.
Customers are always kings for any business; if the kings are happy, your business will reign in the market. Failure to satisfy the kings will cause the shutting down of your business.
Therefore, work on your customer service and make it so impressive that people cannot help but revisit your website to get an unforgettable shopping experience.
Wrapping Up!
There you have it, folks, nine proven ways to boost customer engagement through your eCommerce website.
Which ways are you going to implement on your websites? Please share it in the comments below.
Author Bio:
Ricky Hayes is the Co-Founder and Head of Marketing at Debutify – a free Shopify theme, helping dropshippers build high-converting stores in minutes. He is a passionate entrepreneur running multiple businesses, marketing agencies, and mentoring programs.